Carpool Link
MVgo has partnered with Waze Carpool to offer a $5 subsidy on all carpool trips for people commuting to or from Mountain View. All trips within 10 miles are free to riders!
*Rider costs are subject to change at the discretion of the Mountain View TMA
Precautions Waze is suggesting in response to COVID-19:
Limiting carpools to 1 rider and 1 driver
Face coverings
Opening windows
Messaging prior to ride
We recommend all riders and drivers follow health and safety guidelines on travel provided by local authorities. The CDC and the Association for Commuter Transportation have issued guidance on how to reduce risk on your commute.
For carpooling they suggest limiting the number of people in your carpool to two, wearing face coverings, and increasing ventilation in vehicles by keeping windows open.
Additionally, we suggest riders and drivers message each other before carpools to agree on the precautions they will take and to ensure they both will feel safe.
To get started, click this link from your phone: bit.ly/MVGoCarpool
Visit bit.ly/MVGoCarpool link from your mobile device
Download Waze or Waze Carpool if prompted, register using your personal email but verify your work email when prompted to find coworkers
Join the MVGo group
Finish signing up
Request your first carpool
Happy carpooling!
Guaranteed Last Mile Reimbursement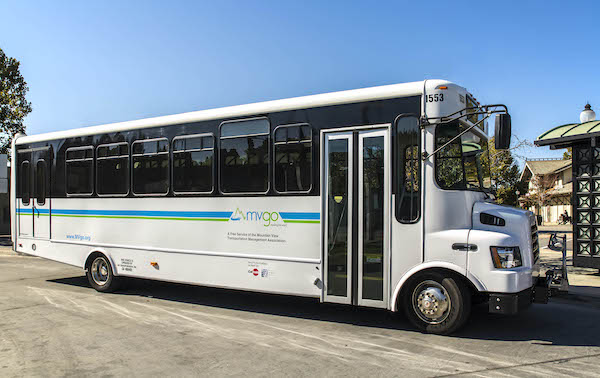 The Guaranteed Last Mile (GLM) Program will reimburse commuters up to $15 for the cost of alternative transportation when an MVgo shuttle is 15+ minutes late. Commuters may use any form of transportation as their "last- or first-mile" connection to and/or from the Mountain View Transit Center. During the temporary suspension of MVgo shuttle service, commuters may also seek reimbursement for first or last mile trips starting or ending at the San Antonio Caltrain station and another MVgo shuttle stop location.
To qualify for GLM reimbursement, complete the GLM Reimbursement Form within 30 days from the date of the trip.
Please provide the following:
Proof of trip cost
Proof of trip origin or destination – should be to or from the Mountain View Transit Center
Proof of date and time of trip
Reimbursements will be issued to commuters via Venmo, PayPal or check. Please note that Venmo and PayPal reimbursements require the commuter to have an existing Venmo or PayPal account or to create a new account in order to receive the reimbursement.
For questions related to this program or for reimbursement assistance, please email admin@mvgoorg.wpengine.com.
MVgo reserves the right to modify the Program Rules, including participation requirements, eligibility and reimbursement criteria at any time and for any reason.